Galston Open Gardens 2023

We are delighted to announce Galston Open Gardens are returning on October 20th, 21st, 22nd 2023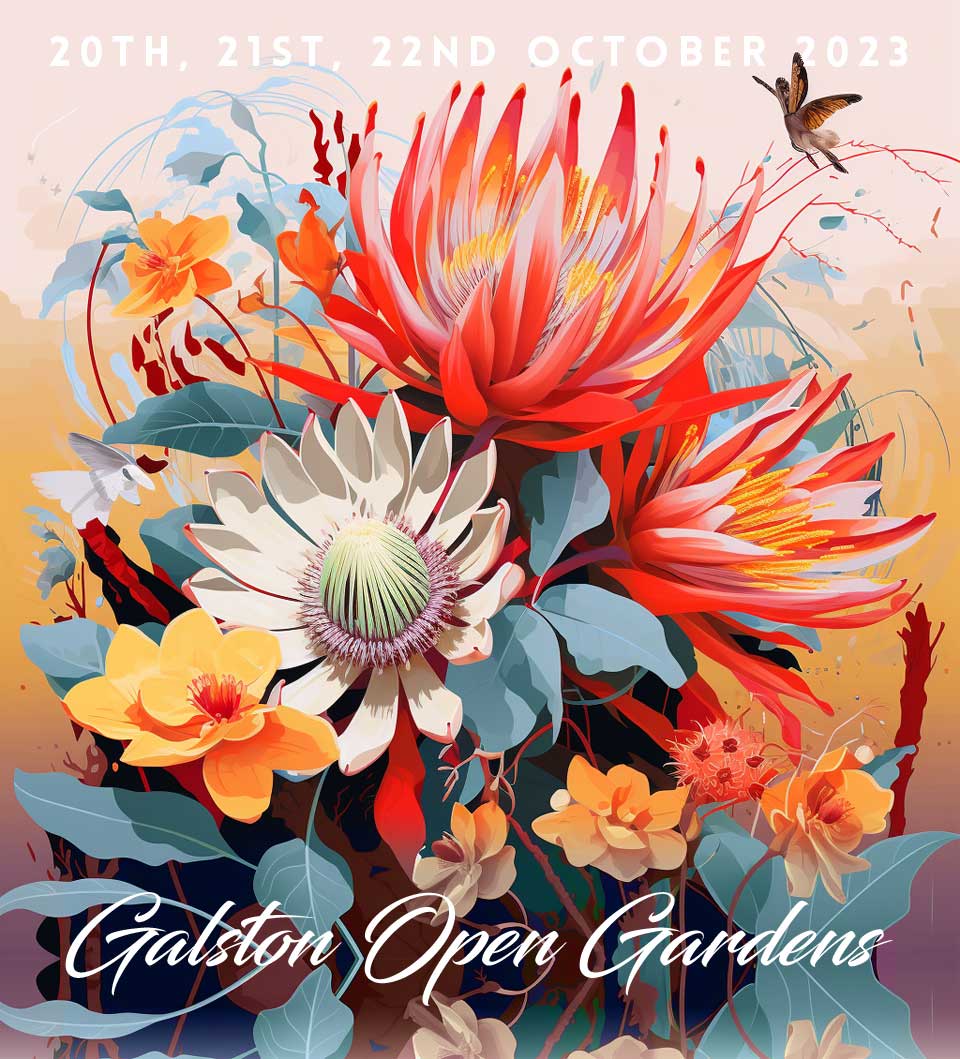 If you would like to receive an email reminder just send a short message to:
Email: galstongardenclub@gmail.com
Enquiries and Membership
Please email the Secretary, Lorraine Muscio on galstongardenclub@gmail.com with inquiries about the Galston Garden Club or phone 0448 478 161 to leave a clear message. Your call will be returned promptly.
Membership Forms available on request.
Club Meetings
Our meetings are held on the second Wednesday every month (except December and January), at the Galston Community Centre, 37 Arcadia Rd, Galston, at 7.30 p.m.
Visitors are always welcome.
.

About Us
We are an informal and friendly group, and no matter what your gardening ability and gardening knowledge is, we have a lot to offer:
Members will receive a monthly email of Club news
Meetings have a visiting guest speaker
Garden rambles; day and other trips during the year
Winter & Christmas socials
Trading Table & Cuttings Corner each meeting
Supper provided and Club library available
Members' bloom display